Steve Lowell
Founder of The High-Impact Speakers' Studio
Multi Award-Winning Global Speaker 
and 3x #1 Best Selling Author
"With something to say, and something to sell, you can make millions."
"Would you like to try coaching a student?" my instructor asked me.
I immediately jumped up, eager for the opportunity. I had been involved with the Dale Carnegie training program for a few years, working in sales and soaking it all in, taking every single course they offered and learning, learning, learning.
I attended EVERY class, and I always sat at the back of the room, instructing in my head. I would be thinking to myself, oh, I liked what the instructor did there, or oh, I don't agree with what they did there, I would have done it differently.
Now it was my turn.
This student was kind of a big, scary guy, who had let it be known that he wasn't interested in being in the class. He was there because his boss sent him as part of his job, and he wasn't impressed. He was cranky, crabby, and generally the most difficult student in the class.
I started the coaching, and within 2 minutes, I was able to pull out of him a story that he had been carrying around his whole life. It was incredible. He got very passionate, and then angry, and then vulnerable, and then happy. He broke through.
And I remember thinking to myself, this is why I am here.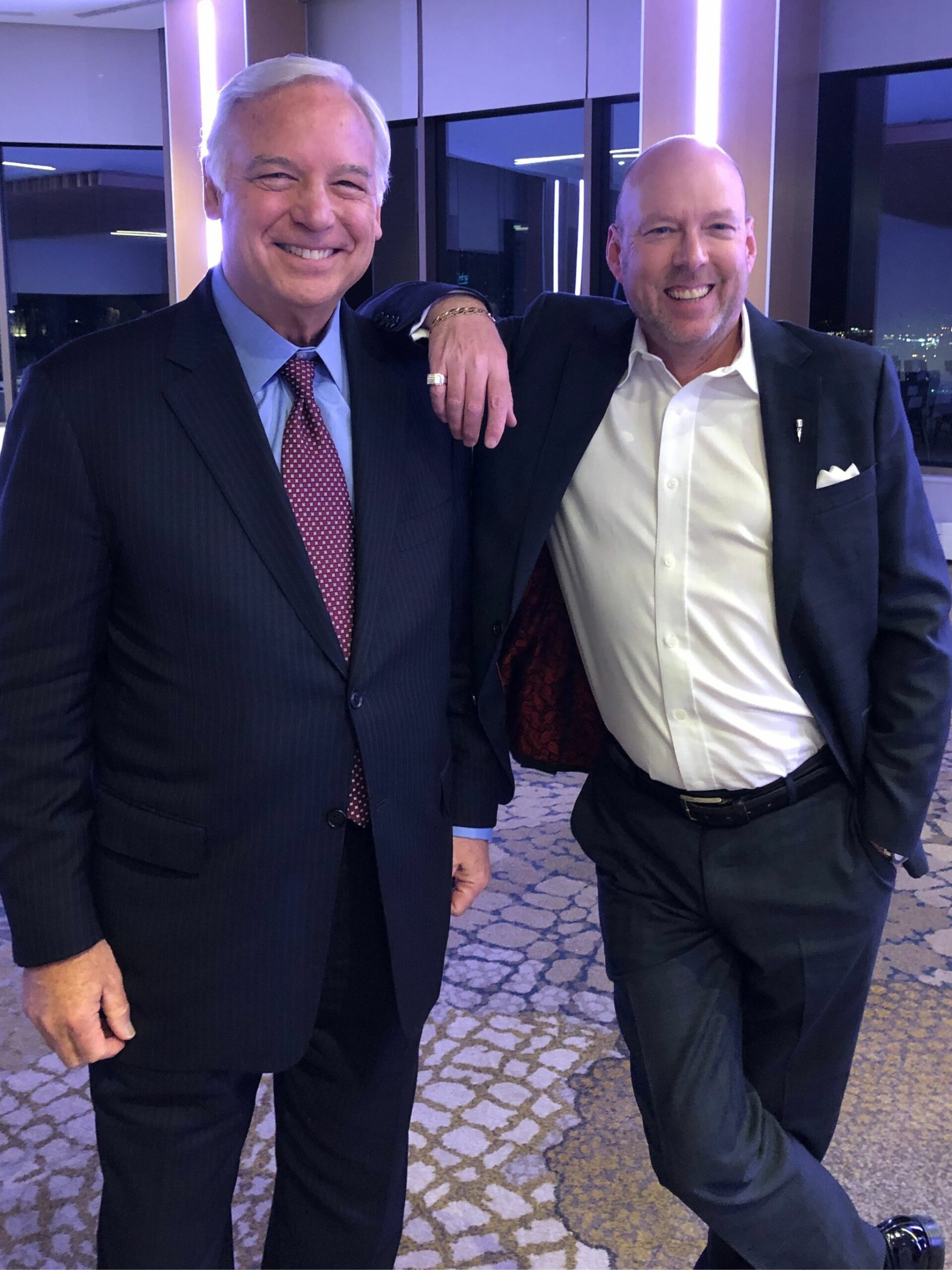 With Jack Canfield in New Zealand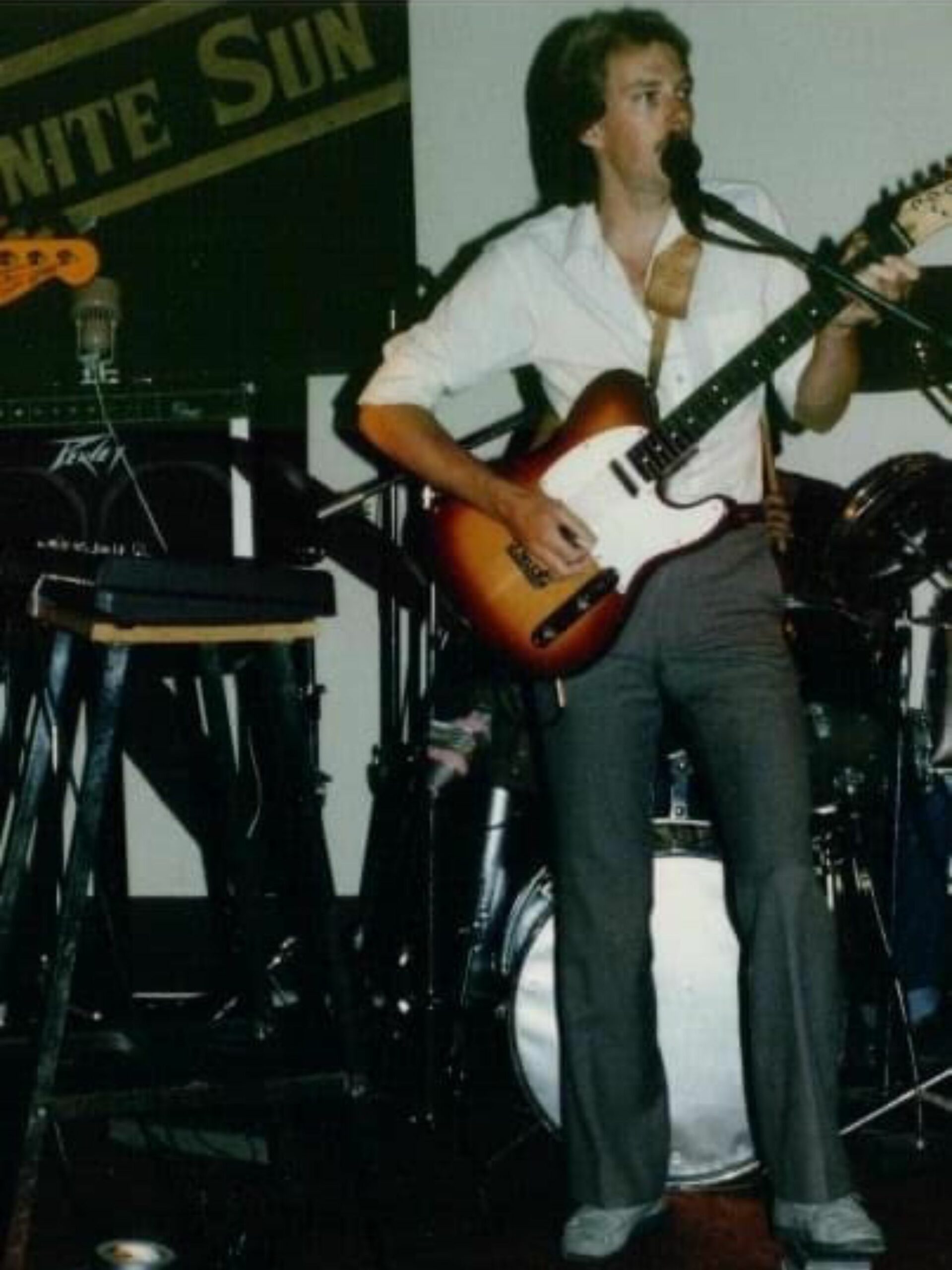 Playing in my band, Midnight Sun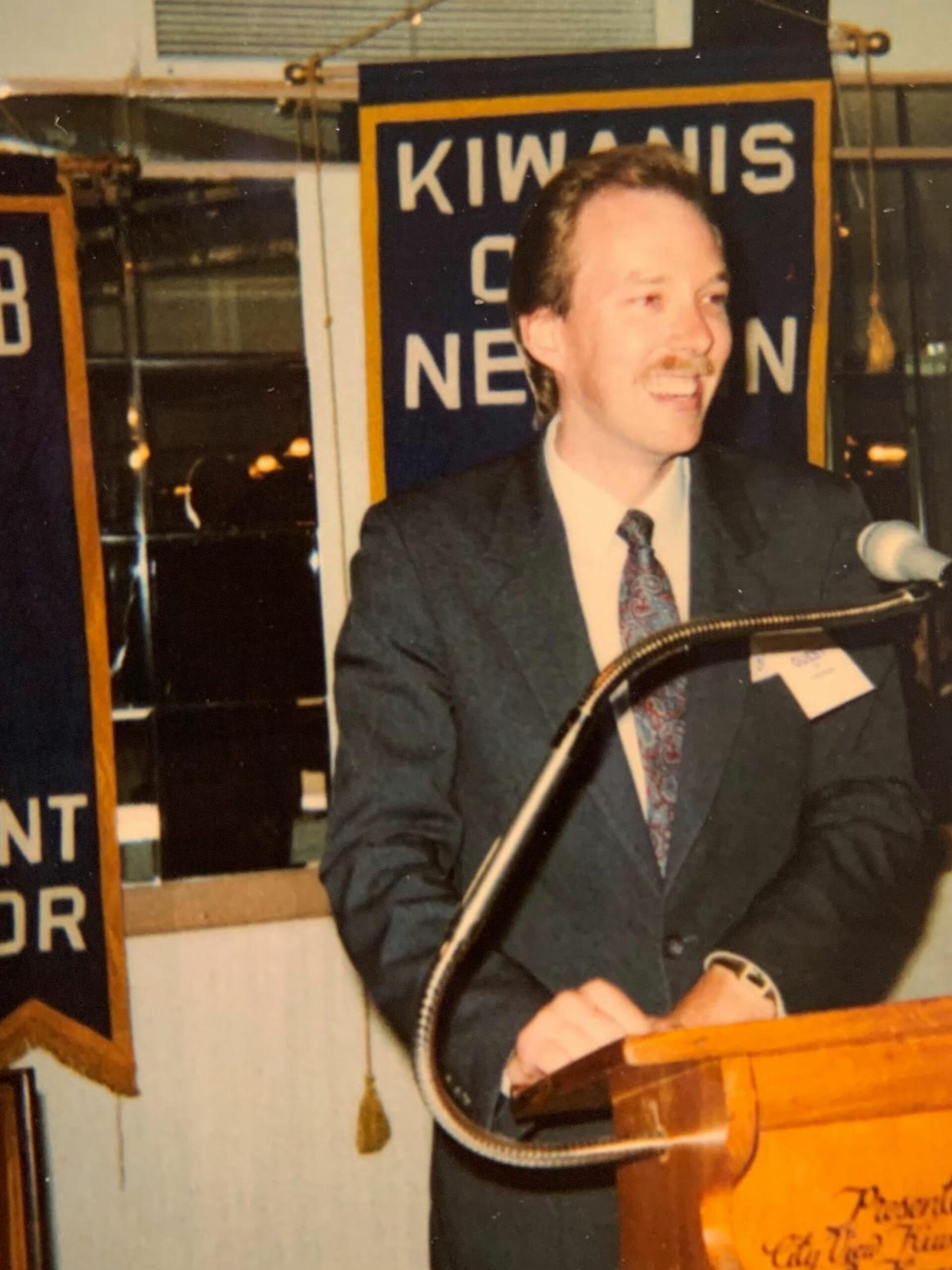 First professional speaking gig at 22.
I've always been a fan of the stage. The first time I remember being in front of an audience, I was six years old, a skinny little kid with big thick glasses playing the guitar my parents had given me for Christmas. What a rush!
Over the years, I looked for every opportunity to get in front of people and play and tell stories. In my teens and early twenties, I was a professional musician, touring with my band across the country and playing in bars. I always adored being in front of an audience, and as the frontman, I did all the talking. Of course.
One day I came across a video of Zig Ziglar, the legendary sales expert and motivational speaker. He was on stage, just him, no guitars, no equipment, no bandmates, and I remember thinking to myself – what a great job that is! I became fascinated with the whole world of getting up on stage and just saying things.
That moment led me to join the Dale Carnegie team and, eventually, to my break-up with them. Having gone through all the extensive training, it was time to sign the contract to become an official instructor. But something didn't feel right.
I just couldn't sign that contract. Ultimately, I didn't agree with all the methods they were teaching speakers – but at the time, I didn't know why. It just didn't fit with my own perceptions and experience of what it meant to be a speaker. I couldn't bring myself to teach their methods when I really didn't agree with many of them, so I walked away.
That was a hard decision, but it's one that led me down an interesting path to understand on a deeper level WHY audiences respond in a certain way and the psychology behind becoming a great speaker.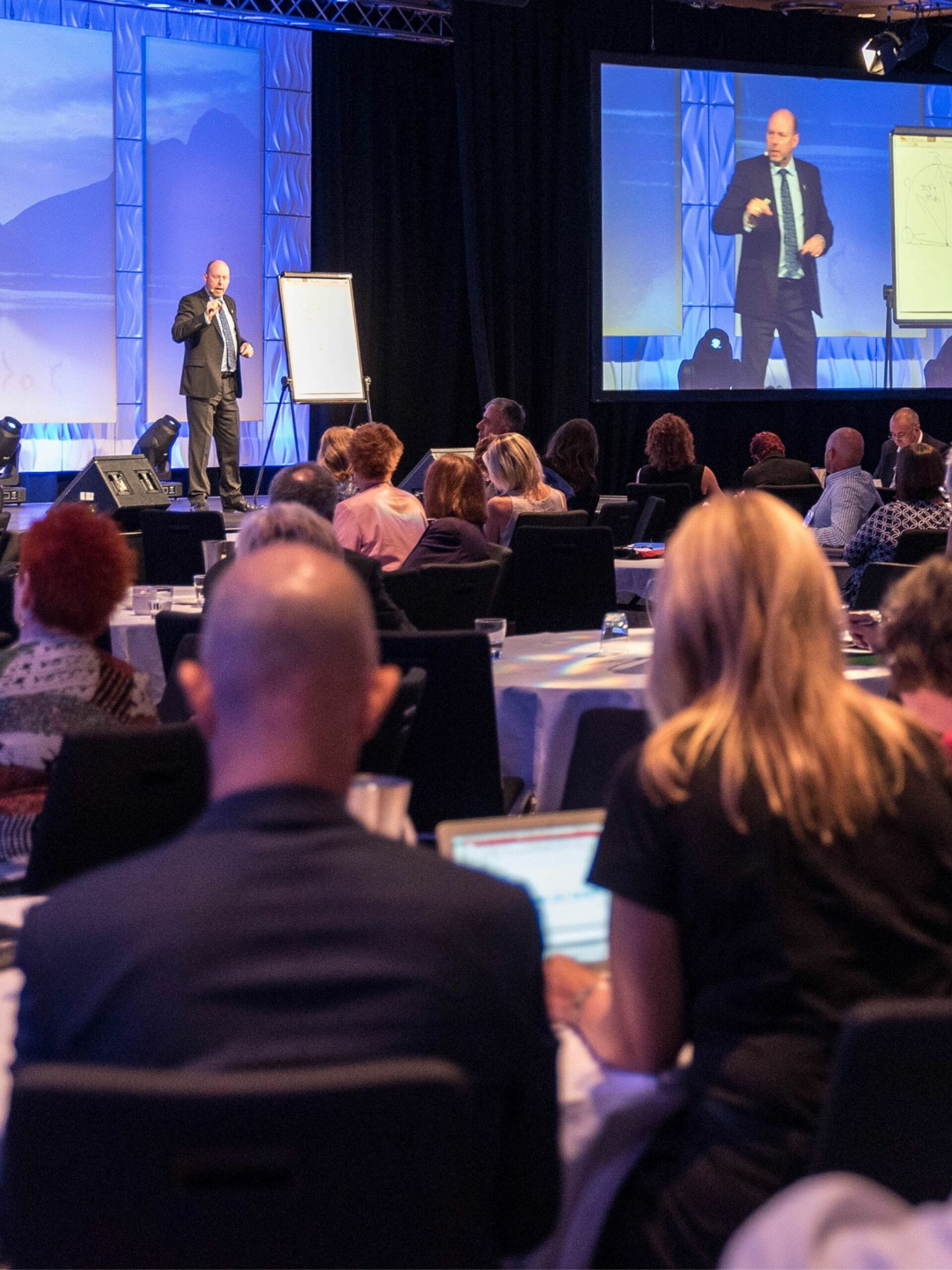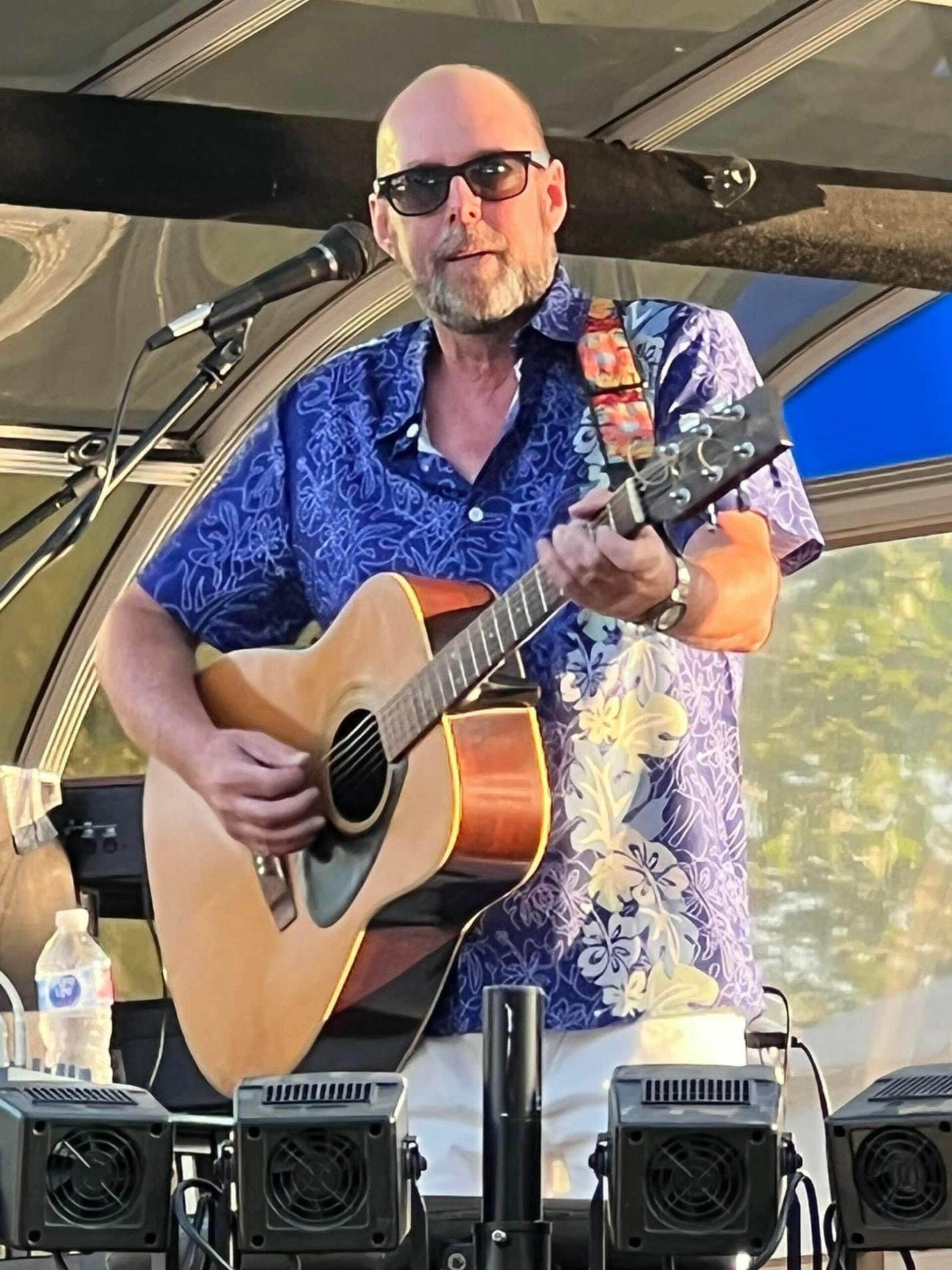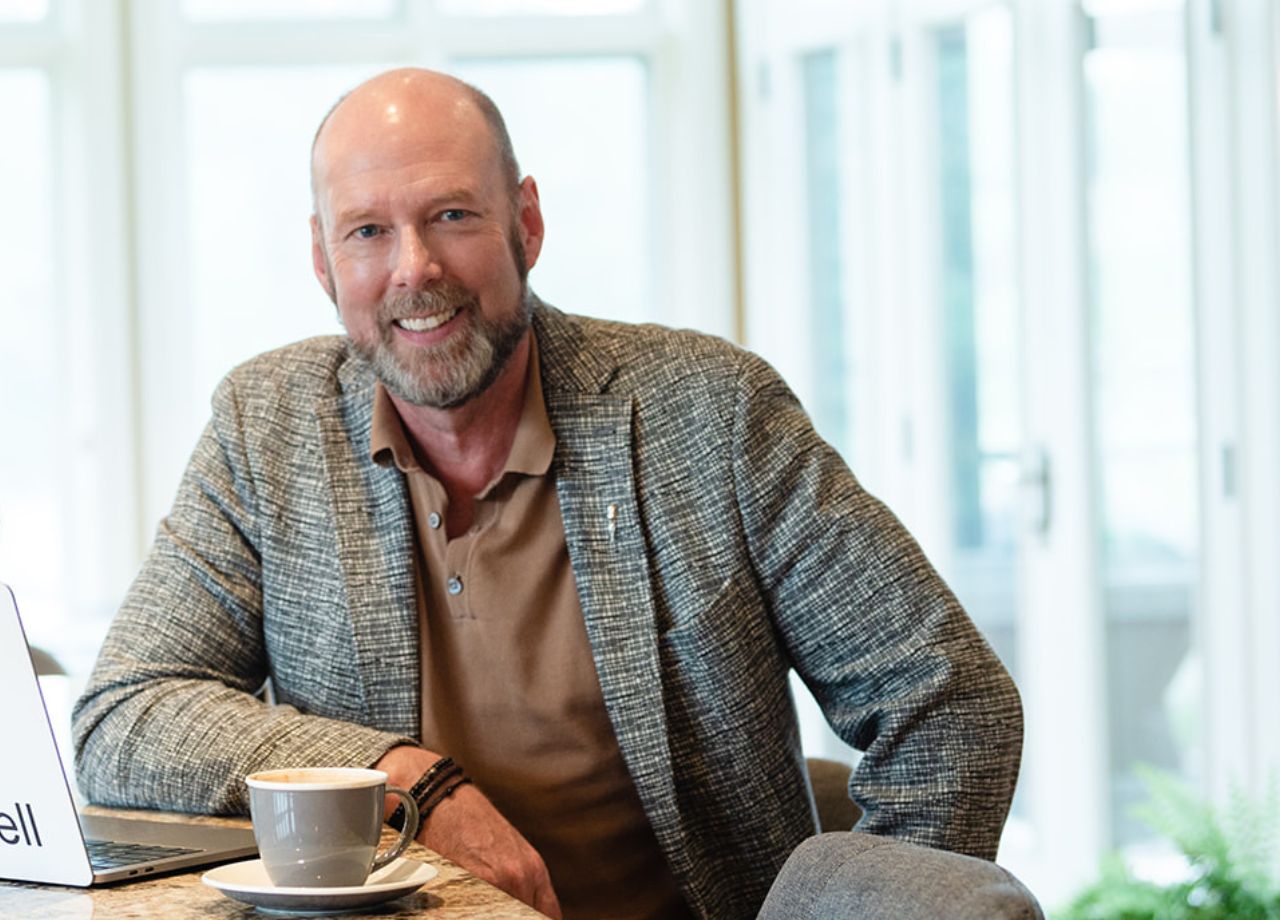 Over the years as I've grown my speaker training business, I've researched almost every speaking technique there is and even added neuroscience to my methods to validate my principles with actual science. And I've had the opportunity to teach professional speakers all over the world, including elite professional speakers and global changemakers.
Jayne and I have traveled the globe, spoken all over the planet, and coached or influenced over half a million people through my one-to-one mentorships, group training programs, and online courses. What a thrill and a privilege it's been.
Having loved the stage and the audience from the age of 6, my mission is to spread that joy to help others craft their signature talk, scale their influence, and create more business through speaking.
I hope you'll join me and discover how speaking can change YOUR life, as it did mine.
Here's what they're saying
"Steve helped me prepare my signature talk for a large conference in Dallas. Because of my work with Steve, I did mid-5-figures in sales from the stage"
"After not selling anything from the stage for over a year, Steve helped me create my signature talk. In my talk, I sold $69,000 worth of training from the stage and got booked in 3 countries."
2021 Past-President Global Speakers Federation
3x #1 International Best Selling Author
2020 Author Of The Year, Hasmark Publishing
2019 Speaker Of The Year, PSA, UK
2018 President, Canadian Association of Professional Speakers
Certified Speaking Professional, National Speakers Association
Steve's #1 Best Selling Books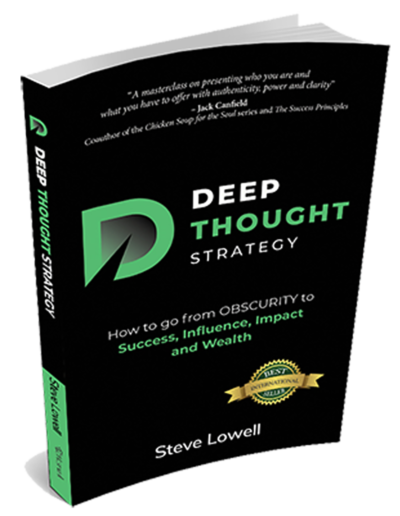 Deep Thought Strategy
How to go from OBSCURITY to Success, Influence, Impact and Wealth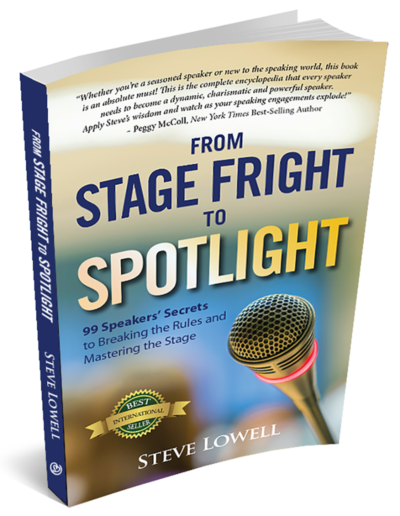 From Stage Fright to Spotlight
99 Speakers' Secrets to Breaking the Rules and Mastering the Stage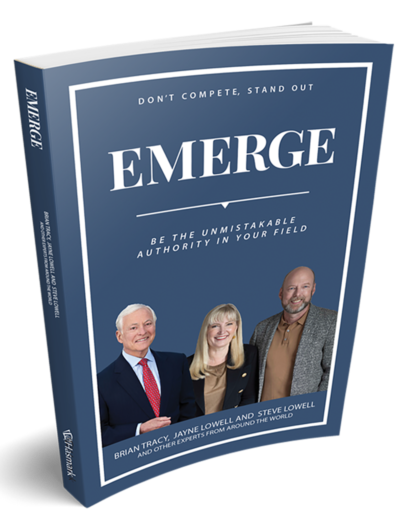 EMERGE
Be The Unmistakable Authority In Your Field